Sustainable Summer Success!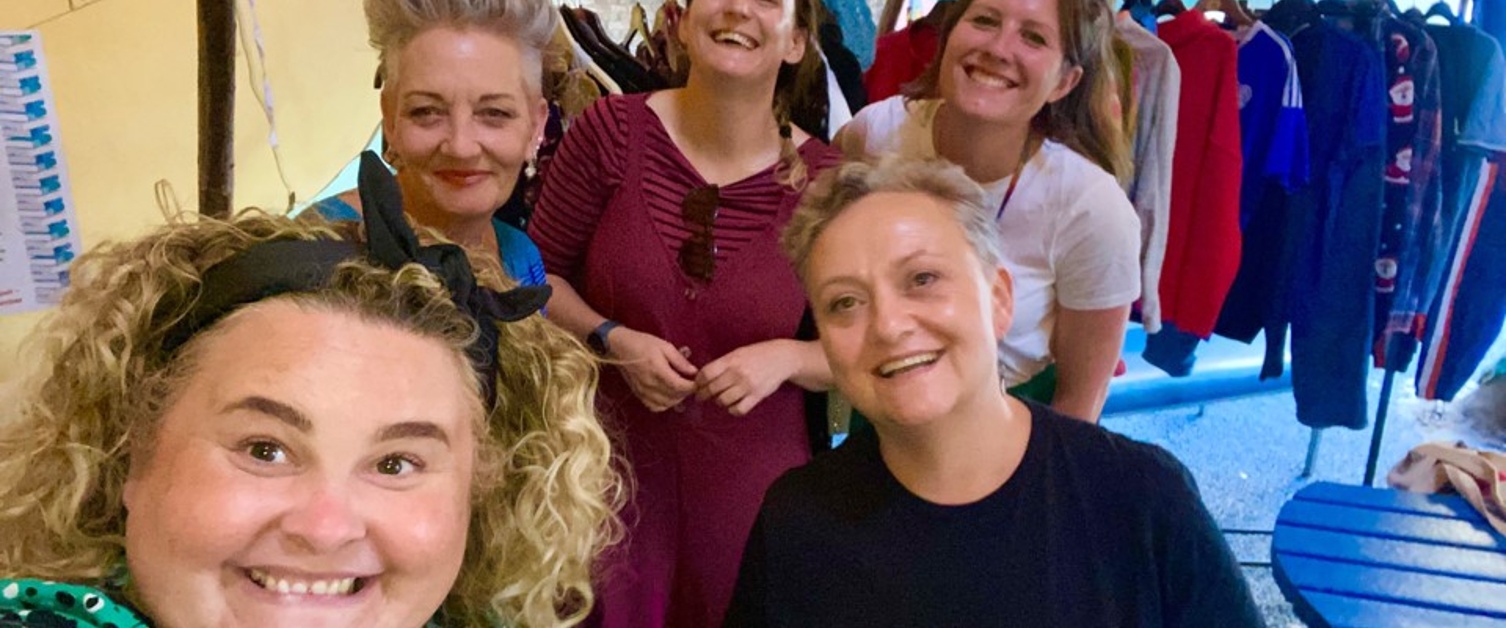 After a 4-week-long programme of fun-filled activities, the Velindre Cancer Centre Sustainable Summer Jamboree came to end on Thursday (1 September).
From creepy crawlie crafts for all the family and a comic workshop with a real-life comic book artist, to a sustainable fashion party and a closing ceremony with live music from members of staff, there really has been something for everyone!
Organised by the Sustainability Team, the New Velindre Cancer Centre (nVCC) and the Enabling Works Projects, the Jamboree was held in a giant tepee installed specially fo
r the festival in front of the Noddfa Staff Well-being Centre.
With a different activity held every day, highlights included a special event for our Young Ambassadors, who were invited to help create green and vibrant spaces for our patients and visitors coming to Velindre.
The event also caught the attention of ITV Cymru Wales who came to film a short piece for their nightly News at Six bulletin.
Another highlight was the following day, which saw Mike Collins, a comic book artist who has worked with the likes of Marvel and DC, hold a special workshop helping participants to create their own comic books and characters.
Later that day, we were joined by influencer Rachel Boo, a sustainable style activist who advocates slow fashion to her 23,000+ followers. 'Tickety Boo', as she's known on Instagram, held a fascinating talk on sustainable and preloved fashion, as well a fun quiz and a clothes swap shop.
Also featuring in the tepee were Ray of Light, who used the space to hold their weekly sessions for anyone affected by cancer. These will continue to be held every week at the Cancer Centre.