Young Ambassadors gather to keep our gardens green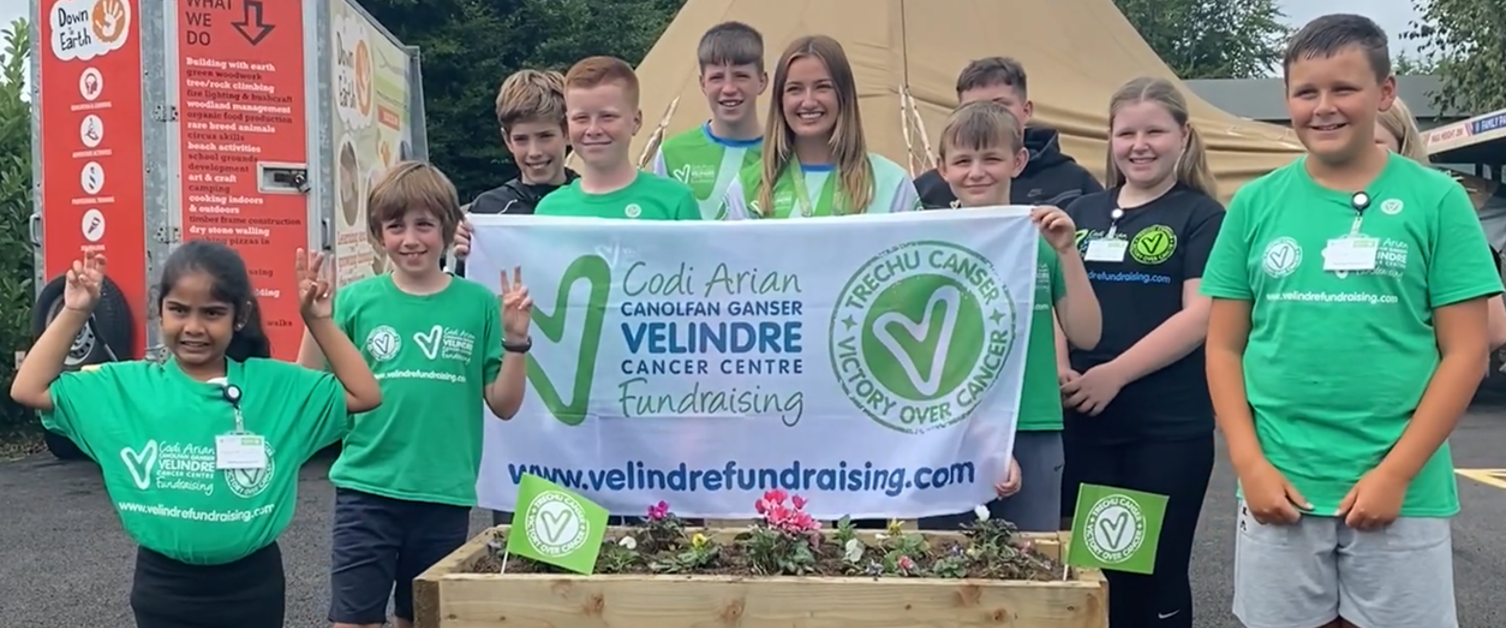 On Wednesday (24 August), 10 Velindre Young Ambassadors and their families gathered in the tepee at Velindre Cancer Centre to help create vibrant, green spaces for patients and visitors to the site.
Activities included planting herb gardens, watering flowers, creating and erecting bug hotels, which all helped to create a green and pleasant environment for those coming for treatment and those supporting.
The day was also captured by ITV Wales who broadcast a piece during their nightly 6pm bulletin.
Speaking at the event, Hilary Williams, a Consultant Oncologist here at the Centre, said: "It's great that when people come here for treatment, we can support them, give their kids a safe and happy place to access greenery, enjoy gardens... and help take that family stress away."
These young people, aged 4-14, have all been affected by cancer in some way and are extremely passionate about continuing their contribution to Velindre, be that through raising money or awareness.
So far this year, our amazing Young Ambassadors have raised over £65,000 for the Cancer Centre, and we are incredibly grateful for their continued support.
Find out more about the incredible work of Velindre Fundraising here
and about our amazing Young Ambassadors here!