Incredible foundation funds nursing scholarships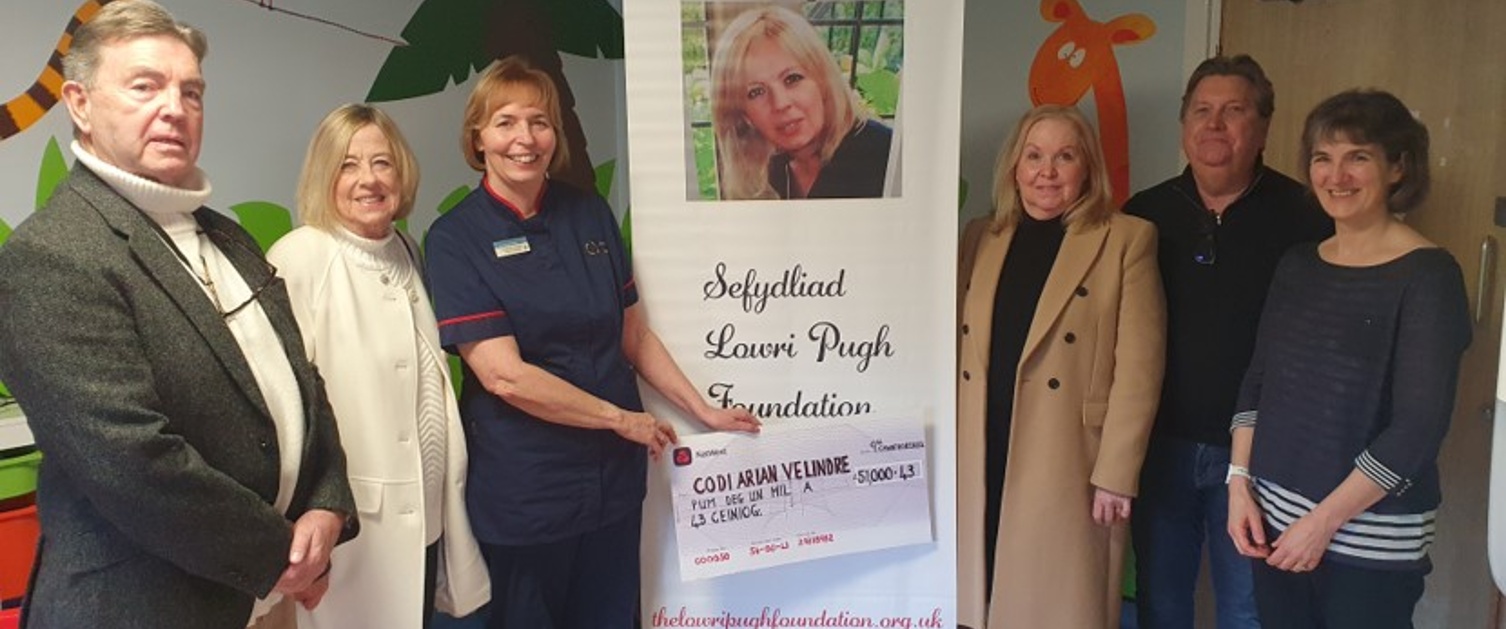 16 February 2023
A nursing scholarship that offers financial support for education or service improvement projects at Velindre Cancer Centre will continue to be available, thanks to a foundation set up in the name of a former patient.
Sefydliad Lowri Pugh has raised £51,000 during its 10-year existence and the balance of the fund has kindly been donated to the Cancer Centre to continue its support of nursing scholarships.
The foundation was set up by Margaret and John Pugh in 2013 in memory of their daughter, Lowri, who sadly passed away two years earlier from breast cancer.
Margaret Pugh said:
"We wanted to set up a charity in memory of Lowri to be able to focus on something as parents and to help the hospital. We've heard so many wonderful things about Velindre and we're pleased to be able to contribute in some way. It's a great source of comfort for us too. Lowri really appreciated the support from the nurses at Velindre. They were always at the other end of the phone day and night when needed. That's why we wanted to support this aspect of Velindre's work."
Two scholarships have already been funded by the foundation and more will be offered until the remaining funds have been spent.
Viv Cooper, Head of Nursing, Quality, Patient Experience and Integrated Care at Velindre Cancer Centre, said:
"It's brilliant that Lowri's family have decided to support us to improve patient experience and give us this really generous donation to continue the nursing scholarships. Thanks to the Lowri Pugh Foundation, we've already had two nurse scholarships funded and both have changed clinical practice and improved the patient experience at Velindre."
In April, Velindre nurses will be invited to put forward applications to the scholarship to fund pieces of work which can demonstrate improvements to clinical practice.
The applications can be any ideas to take forward improvements on any aspect of oncology nursing practice. Further details will be announced in the coming weeks.