New service launched to swiftly identify and manage adverse side effects for immunotherapy patients in South East Wales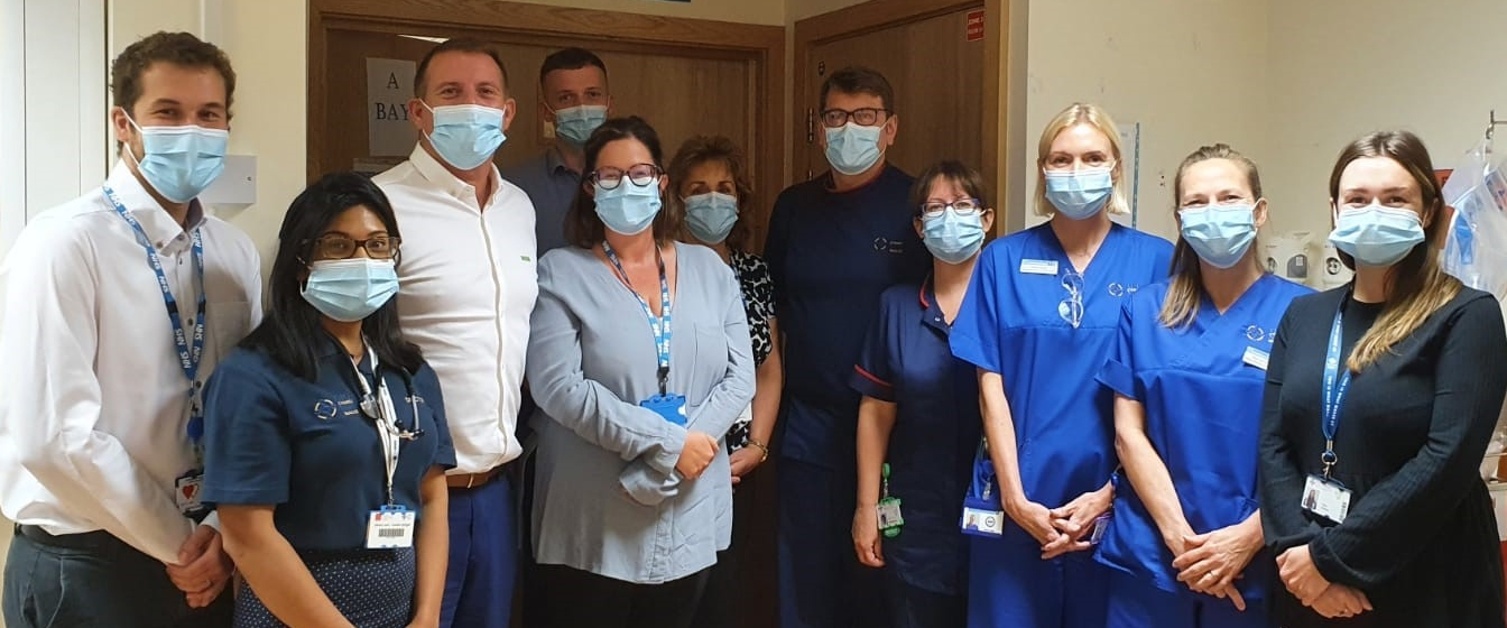 An innovative new service has been launched at Velindre Cancer Centre to improve patient safety by quickly identifying and managing adverse side effects that can occur when receiving immunotherapy treatments.
Benefitting patients across the whole of south east Wales, the responsive Immunotherapy Toxicity Service will provide early detection of immune-related adverse events, also known as 'toxicities', and support early intervention to allow these side effects to be managed promptly and resolved sooner.
Immunotherapy refers to treatments that use the immune system to destroy cancer, and Immuno-oncology (IO) medicines can achieve excellent outcomes. The early detection and management of adverse side effects could allow patients to receive treatments for longer and could contribute towards a reduction in hospital admissions for significant immunotherapy-related side effects.
Recent estimates suggest there could be a 240% increase in immunotherapy treatments over the next five years, however they can sometimes cause adverse events. Typically, only 10% of patients receiving single-agent immunotherapy will experience significant side effects.
Velindre Cancer Centre received £830,000 of Welsh Government funding to create an Immunotherapy Toxicity Service in October 2021. It's part of a project, led by Dr Hilary Williams, that aims to develop same day cancer services to keep patients who are experiencing complications out of A&E.
The service will be embedded in the existing triage support line and enhanced emergency care to ensure 24/7 care in south east Wales. As part of the Service, dedicated ambulatory pathways have been developed to reduce pressure on acute care services across the region. Patients are already benefitting from the service.
The service will run between 9am-5pm on Mondays to Fridays. An extended service will run 8pm-8am on weekdays and on weekends, provided by the umbrella of ambulatory care at Velindre Cancer Centre, the 24/7 treatment help line and the recently expanded on-call teams.