Happy National AHPs' Day!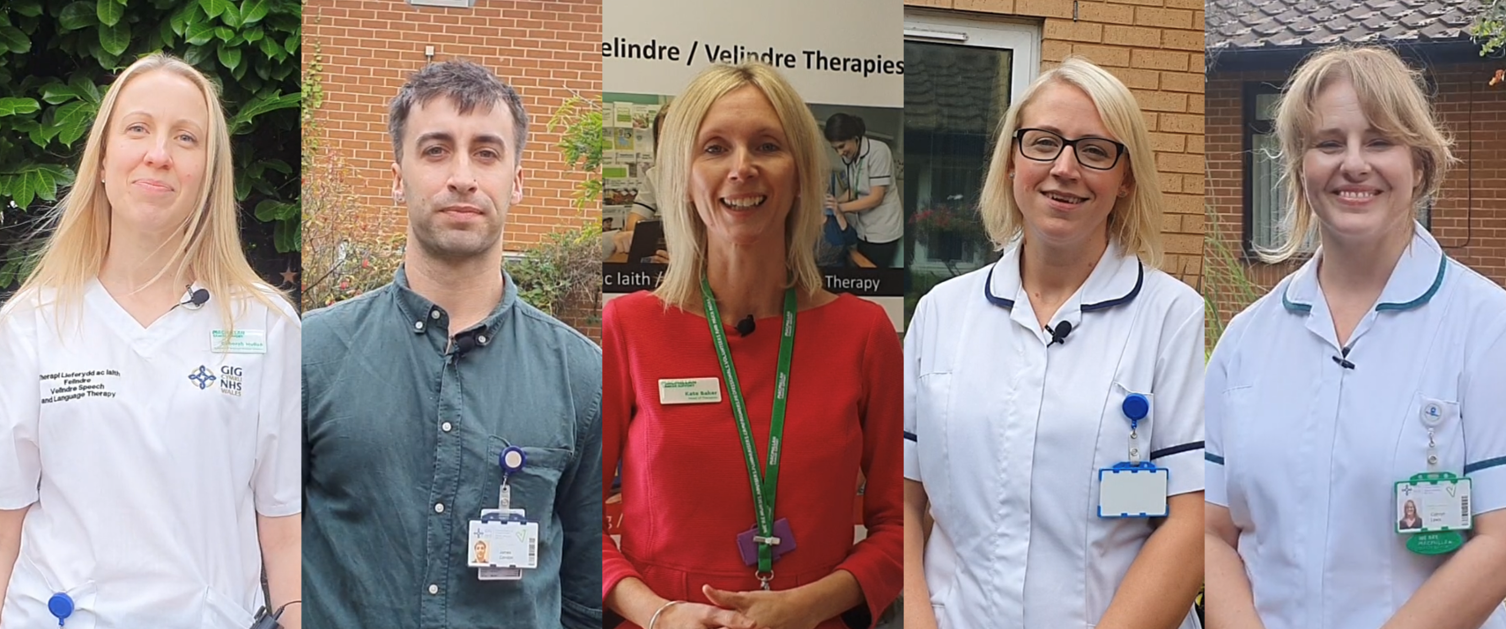 Colleagues from across Velindre Cancer Centre are celebrating National Allied Health Professions' (AHPs') Day.
Every year, AHPs from across the health sector come together to celebrate being part of the AHP family, as well as showcase the impact they make to the delivery of high-quality care.
AHPs are the third largest healthcare workforce and include 13 professions, allied by their belief in the importance of enabling communities to lead the lives they want to live.
The 13 allied health professions in Wales are: Art Therapy, Drama Therapy, Dietetics, Music Therapy, Occupational Therapy, Orthoptics, Orthotics, Paramedics, Physiotherapy, Podiatry, Practitioner Psychology, Prosthetics, and Speech and Language Therapy.
Individually and collectively, AHPs work to empower people of all ages, from birth through to the end of life, to manage their own wellbeing and prevent or reduce the impact of psychological and physical ill-health and disability.
Kate Baker, Macmillan Head of Therapies, says "I am proud to be an AHP and I'd like to say a massive thank you to our AHP workforce at VUNHST and all the other AHPs who work with patients.
"No day is the same for us," she adds, "but we work with patients to try and improve their quality of life and their independence, before, during and after treatment."
Whether you're a support worker, assistant practitioner, registered professional, pre-registration apprentice or student, or someone who wants to celebrate AHPs, AHPs' Day is for all members of the community.
Follow the day's activities on Twitter with #AHPsDay and #AHPsDay2022 and gain an insight into the role of an AHP here 👇