Award-winning clinic reaches huge milestone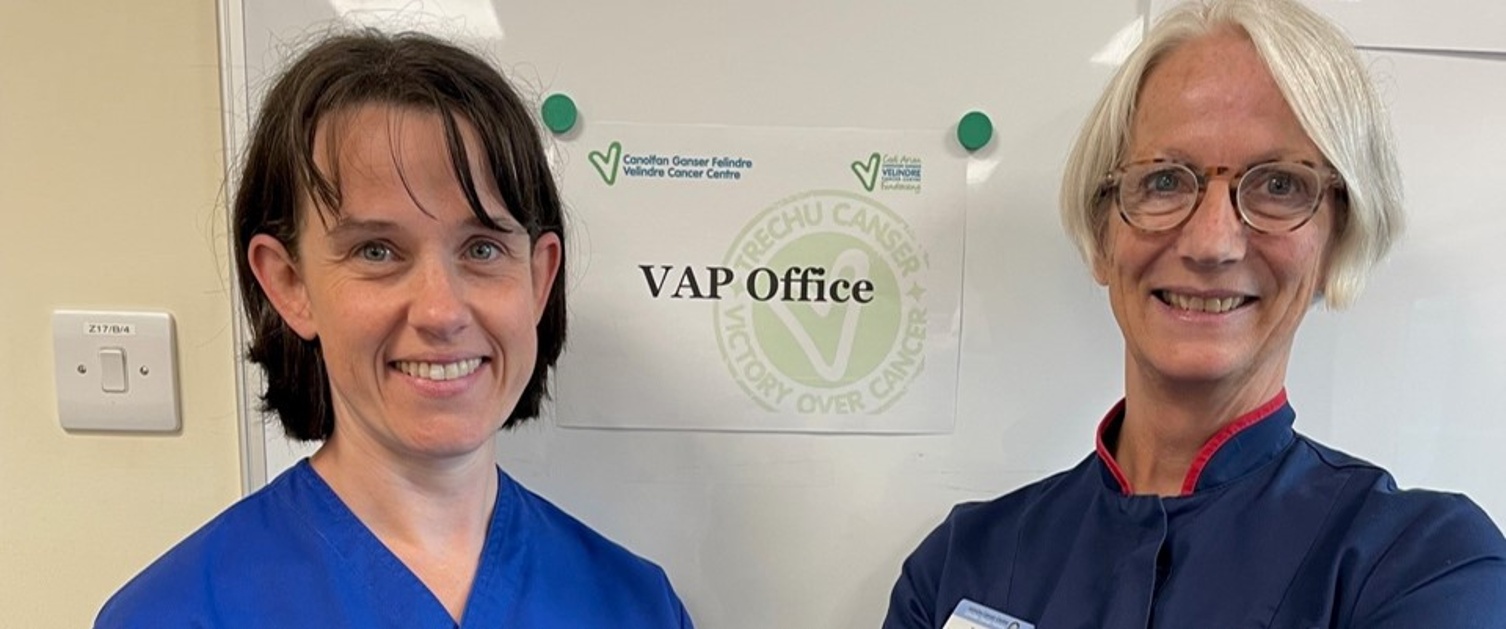 29 September 2023
This week, the Virtually Assessed Patient (VAP) Clinic undertook its milestone 10,000th pre-treatment assessment.
The clinic at Velindre Cancer Centre was set up three years ago partially as a response to the COVID-19 pandemic when face-to-face appointments were reduced.
This has led to 10,000 fewer outpatient clinic appointments since its inception, creating capacity in the Outpatients Department for more complex patients, new patients and patients receiving scan results.
Tej Quine, Advanced Nurse Practitioner at Velindre Cancer Centre, said:
"If someone is unwell or is having scan results, then an appointment in the Consultants' clinic is more appropriate, but if the appointment is purely to see how they have been since your last SACT or chemotherapy treatment and to check their bloods ready for the next treatment, most patients find that a phone call is so much more convenient for them. Being virtually assessed means that patients can continue their lives without having to attend clinic."
The VAP Clinic is led by Nurse Prescribers and assesses patients on routine, well-tolerated treatments two days before each treatment, saving patients from having to come on site.
The team consists of two Independent Nurse Prescribers, a Senior Pharmacy Technician and SACT (Systemic Anti-cancer Treatment) Nurses, all of whom have worked in the SACT Units or in the Pharmacy Department in Velindre for many years. Collectively, they have over 100 years of SACT experience.
They were also recognised at the most recent Moondance Cancer Awards, jointly winning the award for Innovation in Treatment with the All-Wales Genomics Oncology Group.
Ruth Hull, Nursing Sister at Velindre Cancer Centre, said:
"Our patients know we will phone them every second Wednesday or third Friday, depending on how often they have their treatments. We also try to maintain continuity of care with the same VAP assessor calling each time when possible. This means that patients become familiar with their VAP assessor and think of them as one of their key workers."