Vegetables raise vital funds for Velindre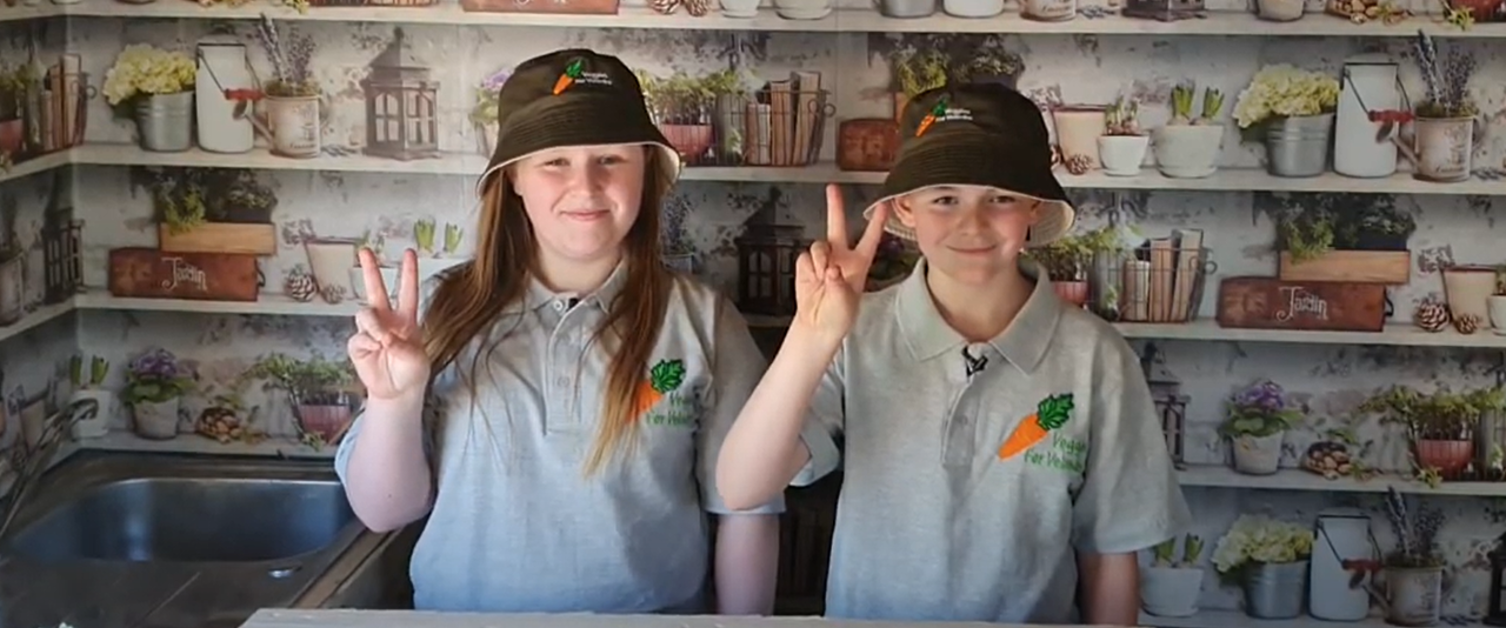 22 June 2023
Two of our young ambassadors are using a creative way to raise money.
'Veggies for Velindre' came from an idea by Seren, 14, and Morgan, 12, of Tynewydd near Treherbert to help raise money for the Velindre Cancer Charity.
With help from their parents, as well as the local community, the two young ambassadors acquired an allotment near their home in and have used it to grow and sell a variety of vegetables.
All funds raised by 'Veggies for Velindre' will be donated to the charity specifically in aid of the children's resources.
These include a series of books written by one of our nurses and 'worry monsters' with which parents can find out what are their children's worries.
Beth, Seren and Morgan's mother, said:
"It's been a lot of hard work, but it's been worth it. Velindre is a brilliant charity and we're hoping the money goes there and helps people get what they need."
Seren and Morgan have also inspired some local schools who are keen to get involved. Their former primary school and current secondary school have developed an allotment of their own and are looking to grow their own vegetables in aid of Velindre.
Beth continued:
"We've done presentations in two local schools, both of whom have been really interested in setting up their own sub-part of Veggies for Velindre.

"It's great because it gets all the children involved and raises more important funds."
The family have had a wealth of support from the local community, who have helped tarmac the paths around the allotment, as well donated seeds, compost and a shed from which the produce will be sold.