Patients encouraged to ask about clinical trials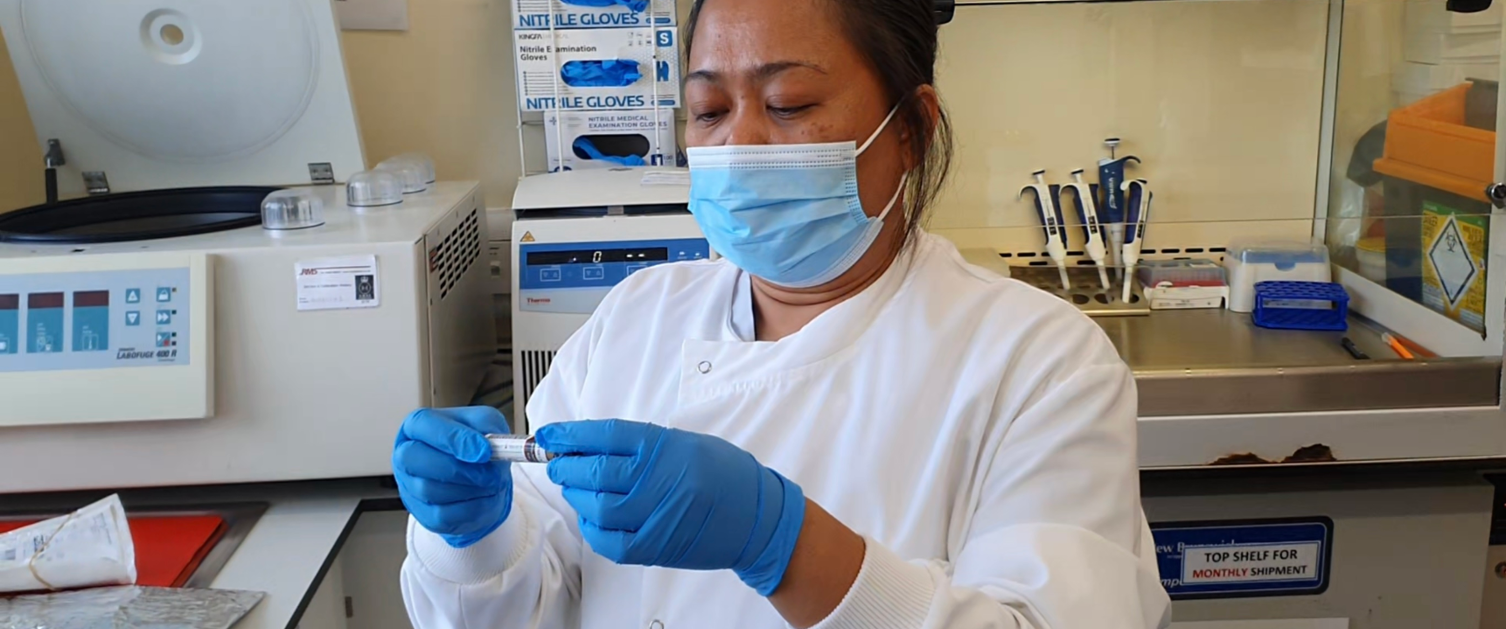 20 May 2023
To mark this year's International Clinical Trials Day, we are urging our patients to ask their clinician about clinical trials.
The day takes place every year on 20 May and provides an opportunity for our clinical research community to pause in reflection, recognition, and admiration of all that has been accomplished thanks to clinical trials and the people behind them.
Clinical trials play an important part in the discovery of new treatments, therapies and procedures for diseases and conditions. Whilst they might not always directly benefit individual patients, the day provides a vital opportunity to further the advancement of medical knowledge in the field of oncology and to encourage more patients to consider taking part in clinical trials.
Magdaleine Meissner, a Medical Oncologist at the Cancer Centre, said:
"We are very passionate about clinical trials. Most of the drugs we're now using in oncology has resulted from clinical trials, so we need to keep trying, keep working and make sure we can deliver better treatments for the future and for our patients.

"We can't promise the treatment will work for patients, but we have patients who have had very good successes with the treatments on trials, which has helped them survive for quite a long time."
Bryan Webber, a former head and neck cancer patient at Velindre Cancer Centre, has benefitted from taking part in a clinical trial. He said:
"It's good to know that you are doing something which makes somebody else in the future have even better treatment.

"I felt I was having much, much better treatment, over and above the normal. This included having additional scans which would have allowed me to have less radiotherapy."
International Clinical Trials Day is celebrated globally to recognise the day that James Lind, a ship's surgeon in the British Royal Navy, started what is often considered the first randomised clinical trial (in this case, to study the effects of different treatments on scurvy in sailors), on 20 May 1774.
Take a look at the below videos which spotlight the role of each part of the journey through a clinical trial at Velindre Cancer Centre, from the Research Nurses and clinicians to the role of our Pharmacy Team as well as Bryan's story.
What are clinical trials?
A clinical trial compares the effects of one treatment with another.
You can ask your consultant or clinician if they know of any clinical trials available at the Cancer Centre that you may be eligible to join.
Clinical trials help us understand how to treat a particular illness. It may benefit you, or others like you, in the future.
If you take part in a clinical trial, you may be one of the first people to benefit from a new treatment.
However, there is also a chance that the new treatment turns out to be no better, or worse, than the standard treatment.