Acorn consortium on board to develop the new Velindre Cancer Centre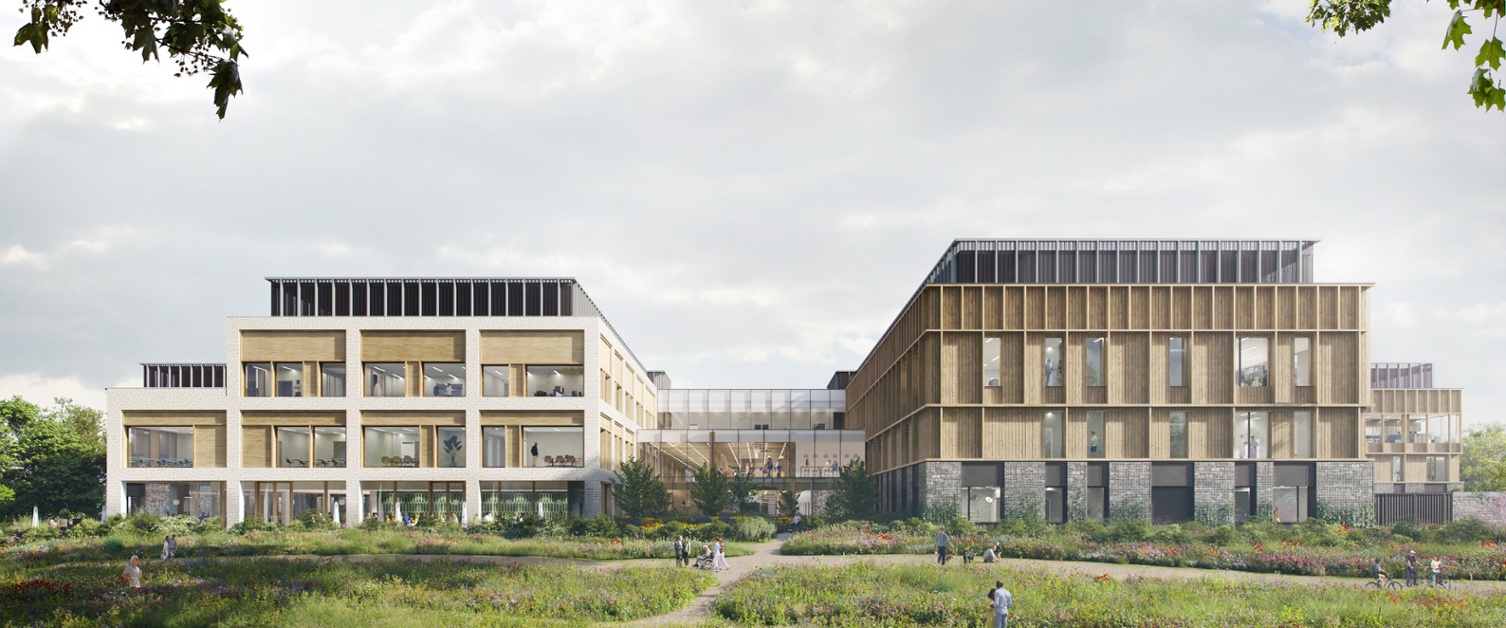 The successful participant of the competition to design, build, finance and maintain the new Velindre Cancer Centre has been announced today, 27 July 2022.

Velindre Cancer Centre provides specialist cancer services for the patient population of south east Wales. In September 2021, Velindre University NHS Trust launched a competition to develop the new Velindre Cancer Centre following the Welsh Government's approval of the outline business case in March 2021.

Following a robust nine month competition which delivered two exceptionally strong bids, Velindre University NHS Trust can announce that the successful participant which will work with patients, staff and the local community on the development of the new centre, is the Acorn consortium.

The consortium team includes Kajima Partnerships, Sacyr, Abrdn, Andrew Scott, Kier Facilities Services, White Arkitekter, Arup, MJ Medical, Turley, Studio Response, Camlins Landscape Architects, Osborne Clarke, Operis and Confab Lab.

Steve Ham, Chief Executive of Velindre University NHS Trust said:

"Our ambition for the design of the new centre has been clear from the outset – we want to build a cancer centre for the future which is the greenest in the UK. We were delighted with the proposals that were put forward and are grateful to the bidders for their extraordinary commitment to the competitive dialogue process. We asked for a design that makes people feel good, that is strong, long lasting, flexible and efficient. We have got that – and so much more. We look forward to welcoming our first patient into the new centre."
David Powell, Project Director for the new Velindre Cancer Centre commented on the winning bid:

"The community benefits package of works that we will deliver in partnership with Acorn will deliver tangible benefits for the local and wider community both during the build and thereafter. I want to thank our incredibly dedicated staff for their input into the process. There is no doubt that we benefitted greatly from their enthusiasm and unparalleled expertise – all in the face of extreme service pressures due to an uncompromising pandemic. I am confident that the plans presented will deliver a world class facility for our patients, carers and families and our staff. A new cancer centre we can all be proud of."

Richard Coe, Acorn Project Director from Kajima Partnerships, said:

"We are absolutely thrilled to be chosen as the successful participant of the new Velindre Cancer Centre after a robust procurement process. It has been an exciting journey for us to develop in partnership with the Trust, a cancer centre for now and future generations, which is set to become the UK's most sustainable hospital. The Trust has demonstrated a real passion for using the investment to secure increased community health and wealth. We've responded to this brief by looking at how, through each stage of the project, we can create ways to engage with staff, patients and communities to deliver measurable benefits.

Our approach is underpinned by a strong commitment to local jobs and skills and engaging local businesses to ensure that this investment helps make Wales more resilient now and into the future. Our design has been developed to ensure that it has minimum impact on the local environment and that it provides a practical, elegant facility in which patients, staff and members of the community can use the centre and the landscaped grounds. It has never been more important for patient treatment areas and staff facilities to aid the delivery of treatment and enhance wellbeing and recovery."

Carlos Berriochoa, Global Bid Director, Sacyr said:

"We are delighted to be able to contribute to the development of the New Velindre Cancer Centre project, which will add new capabilities to the Welsh healthcare system. We want to bring to Velindre our extensive experience in hospital construction and asset management, as this is our tenth hospital facility in Europe and America under a long-term partnership approach. This expertise will enable us, together with our partners, to deliver a state-of-the-art facility that meets the patients' and the healthcare system's current and future needs."