COVID-19 Information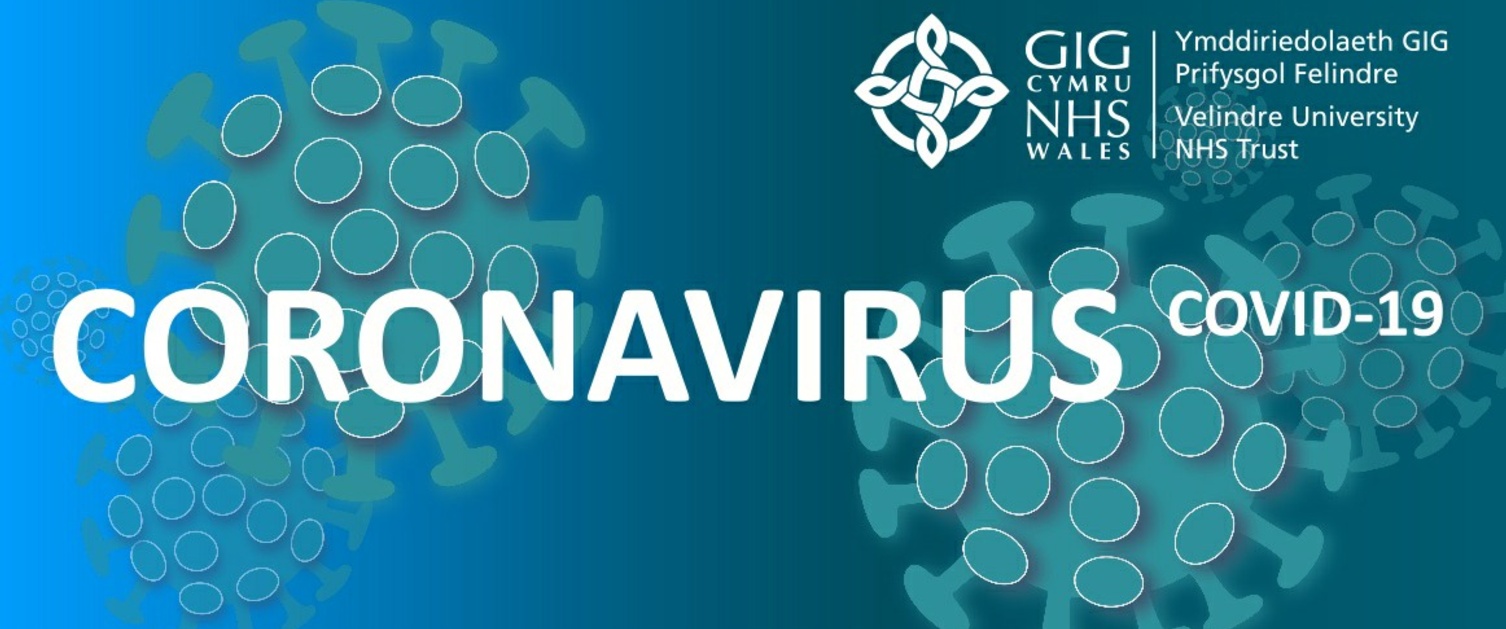 Velindre University NHS Trust that includes Velindre Cancer Centre and the Welsh Blood Service wish to thank our patients, donors and the public for all your kind donations of Personal Protective Equipment (PPE) we have been blown away by your generosity and support during this most difficult time.
We are extremely grateful for everything we have received so far and would like to let you know that we have very good supplies of PPE being made available to us and therefore we do not, at this time, require any further donations.

Thank you again your support has meant a great deal to our staff.
NHS Symptom checker
Velindre Cancer Centre has put in place measures to ensure the safety of all our patients and staff while also ensuring services are available as normal in response to the Coronavirus outbreak. NHS Wales and Public Health Wales (PHW) are well prepared for outbreaks of new infectious diseases and we want to reassure you as patients and carers that your safety, along with that of our staff are our top priorities. That is why we encouraging our patients to attend all appointments as usual if possible unless you are feeling unwell or have been informed otherwise.
Further patient information can be found on the Velindre Cancer Centre Website
Information about Blood Donation can be found on the Welsh Blood Service Website.
For further information about the Coronavirus please see https://phw.nhs.wales
COVID-19 Symptoms​
The most common symptoms of COVID-19 are recent onset of:
new continuous cough and/or
high temperature
change in taste or loss of sense of smell
For most people, COVID-19 will be a mild infection.
People no longer need to contact NHS 111 if they think they may have contracted COVID-19.
You should only contact NHS 111 if you feel you cannot cope with your symptoms at home, your condition gets worse, or your symptoms do not get better after seven days. DO NOT go to a GP surgery, pharmacy or hospital.
You can find the very latest up to date information on COVID-19 on the Public Health Wales website.
To access this information in BSL please https://bcuhb.nhs.wales/links/external-links/phw-covid-19-bsl-info/