What is cognitive impairment?
What is a Cognitive Impairment?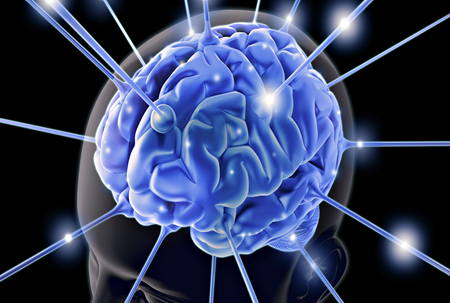 Cognitive Impairment is the medical term for problems with any aspect of thinking ability.
Symptoms of a Cognitive Impairment can include:
Memory problems
Understanding
Reasoning
Organizing
Problem solving
Decision making
Attention
Difficulty interpreting the world around (visual-spatial skills)
Speech and language
What can cause a Cognitive Impairment?
Brain Tumours
Delirium (new acute confusion)
Mild Cognitive Impairment
Dementia (causes of dementia include Alzheimer's Disease, Vascular, Mixed Type, Lewy Body)
Stroke /TIA's
Epilepsy
Vascular Disease
Drugs/Alcohol
Chemotherapy/ Radiotherapy
Depression, Stress, Anxiety
Learning Disabilities
Traumatic Brain Injury
Subdural haematoma
Hepatic Encephalopathy
What is Dementia?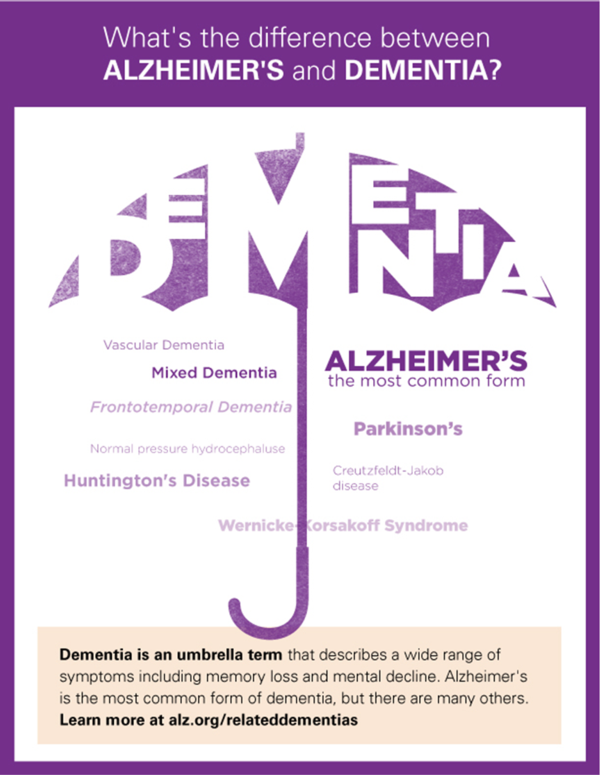 Picture from: Alzheimer's Association
page 'Dementia and Cancer'
DELIRIUM

ACUTE CONFUSION IS A SIGN THAT SOMEONE IS PHYSICALLY UNWELL
1. SPOT IT

"My mind seemed to have gone, I was in a different world... I didn't want them thinking, I was potty"
- Sudden change in behaviour
- More confused over the past few hours or days
- Confusion varies at different times of day
- Difficulty in following a conversation
- Rambling and jumping from topic to topic
- More sleepy or more agitated than usual

If any answers are 'yes' it could be delirium, If in doubt check it out.
2. TREAT IT
Remember the six common causes of Delirium: 'P.IN.C.H. M.E'!
PAIN – INFECTION - CONSTIPATION- HYDRATION- MEDICATION - ENVIRONMENT
3. STOP IT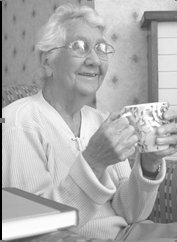 EXPLANATIONS AND REASSURANCE:
Introduce yourself and explain what you are doing.
Be calm and patient, avoid being confrontational

REORIENTATION:
Remind the person of the time, date or season
Set clocks and calendars to the right time and date
Turn down noisy TVs or Radios

LOOK AFTER PHYSICAL NEEDS
Drinking, eating, toileting, sleep time, prevent falls
Check for signs of infection or pain

CORRECT IMPAIRMENTS
Check for use of glasses & hearing aids & teeth!
Person-centred cognitive impairment care
What you can do to help
Establish the facts – what has caused the cognitive impairment, when did it start, how does it affect the person and their life? Do you need to make any referrals to help with support in decision making on treatment options? Who is the person's named advocate.
Invite your patient and their main carer to complete the 'Understanding Who I Am' form together. Ask the family member/carer who knows the person best to do this. Use the form to get to know the person. Make environment familiar (photos, pictures, personal objects). Become partners in care with your patient's family. Involve the family in the care of the person - they will want to be involved and help you learn what works best.
Check communication aids are in working order and used. Use easy read information to explain tests and procedures (available from patient information centre)
Make sure they are eating and drinking well. Ask to speak to the catering supervisor to pre-order meals and beverages through the menu system. Refer to OT for equipment and Speech Therapist for communication aids.
About 90% of communication is non-verbal. Think carefully about your body language, facial expression and eye contact. Speak calmly and distinctly. Use uncomplicated words. Keep environment calm.
Promote good sleep pattern. Ask about referral to complimentary therapies to help. Use gentle re-orientation, introducing yourself, who you are and why you are there when the person wakes.
Tell staff in other departments about what works best to support your patient. Make sure their 'Understanding Who I Am' Document goes with them during appointments and on discharge. Can someone go with them? Ask treatment areas for longer time-slots.
Just one person talking and guiding when performing care in pairs (e.g. personal care). Repeat reassurance during the activity. Give simple instruction; use plain language, one step at a time. Show the person what you need them to do. Respect their space.
"Challenging behaviour" or a change in behaviour can mean that a person is trying to communicate feelings, needs or wishes. Try to work out what the person needs. Respond to emotions not just words. Has the person become unwell? Ask Doctor to assess for delirium (acute confusional state).

Treat delirium as an urgent matter.

Find out if a volunteer is able to help with companionship. Ask your ward manager to extend visiting hours so your patient has a familiar and trusted person with them through the day.
More information and recourses on cognitive impairments can be found in the ward file and on the intranet.