Nevill Hall - Outreach Clinic
Nevill Hall SACT Outreach Clinic
Abergavenny
The Nevill Hall Outreach Clinic supports the delivery of Systemic Anti Cancer Therapy (SACT) for patients receiving care under Velindre Cancer Centre. Nurses from Velindre will support the delivery of these treatments.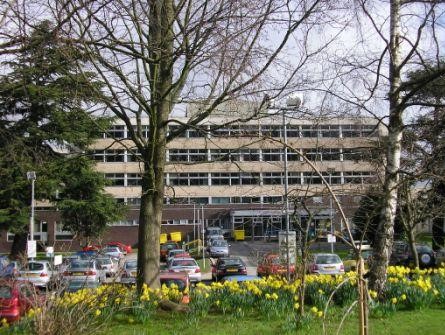 The treatment clinic is based in the Windsor Suite within the Outpatient's 2 Department.
Nevill Hall Hospital
Brecon Road
Abergavenny
NP7 7EG

Telephone: 01873 732732
On arrival, please follow signs for Outpatients 2 where you will then see signs for the Windsor Suite.
Transportation:
By Car: Please view Google Maps for directions.
By Bus: View: Bus Times
Traveline Cymru – My Health journey: https://myhealthjourney.traveline.cymru/
Please note, timetables are subject to change during COVID, please check Traveline Cymru's Covid update page: https://www.traveline.cymru/coronavirus/#h_20454417012551586335685211
Where do I park?
The main hospital entrance is within easy walking distance of the car park. There are also Blue Badge spaces, and a drop off zone near the hospital entrance.
Can I bring relatives and friends with me to the unit?
You may bring a relative or friend with you to the unit, but we ask that you only have one person with you when you come into the treatment area. This is due to space constraints surrounding each treatment chair. Children are not allowed in the treatment area.
What happens when I arrive?
When you enter Outpatients 2, please report to reception where you will be signposted to the Windsor Suite. A member of the nursing team will then check you in and ask you to have a seat in the waiting area. When the nurses are ready to commence your treatment, a member of staff will collect you or call your name from the waiting area and bring you through into the treatment area.
Will I have food and drink when I am in the unit?
Sandwiches will be provided if your appointment is over the lunchtime period, alongside hot drinks. Water will also be available throughout the day. Patients are also able to bring their own food and drink.
Who do I ring if I am unwell at home?
You need to ring Velindre Cancer Centre and ask for the treatment helpline if you are unwell at home. Do not attend the Windsor Suite until you have spoken to the helpline or a member of your oncology team.
Treatment helpline Contact details
Telephone 029 2061 5888 and ask for the treatment helpline. This service is available 24hours a day, 7 days a week.