Printing patient leaflets
Printing Patient Information leaflets
This page will outline the procedure for printing patient information leaflets.
A national program to modernise the web site application has required that Velindre move to a new website. This site combines Velindre University NHS Trust and Velindre Cancer Centre content into one web site.
To print a leaflet.
1. you will need to click on the blue tile marked Velindre Cancer Centre as indicated below.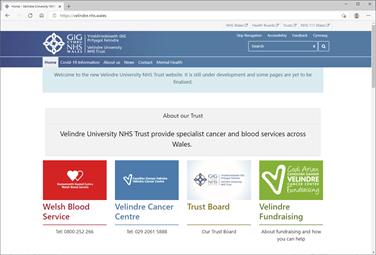 2. This will access the Velindre Cancer Centre area of the web site as per the image below.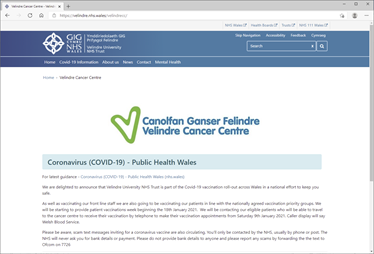 3. Scroll the page down slightly and you will see a button for patient information as highlighted below.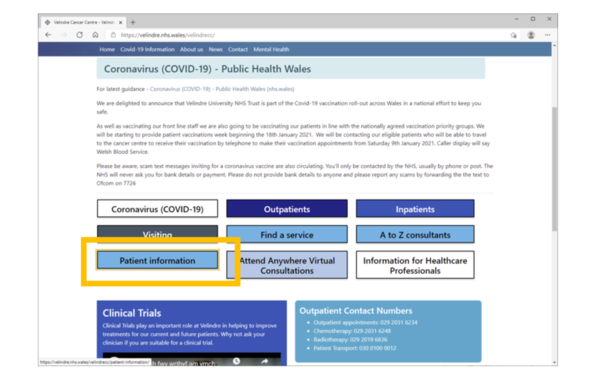 4. Click on this button and you should see a page providing access to the various information libraries. If you bookmark the page below in your computer browser, this will allow you to skip items 1-3 (above).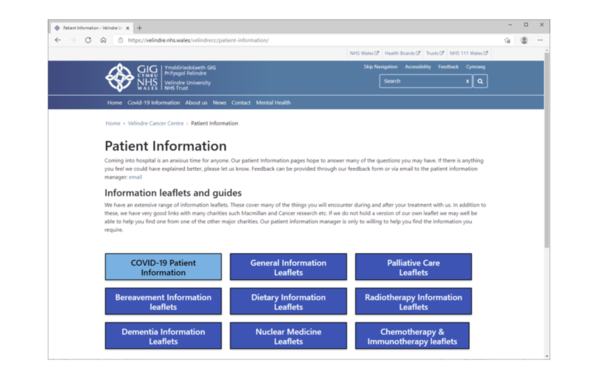 5. Select the library of your choice. In this case the Chemotherapy and Immunotherapy button.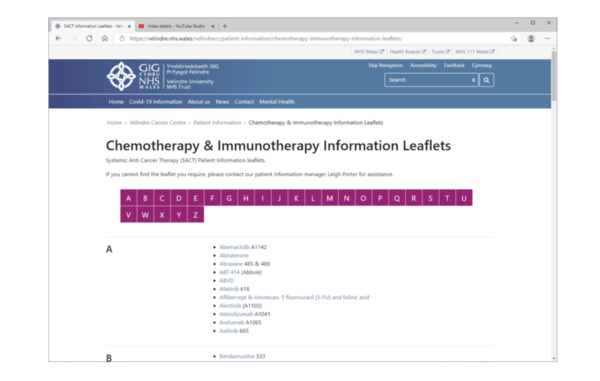 6. You can now either scroll down to search for the leaflet you require or by clicking on one of the letters in the red boxes jump to that section. In this instance we have chosen 'R'.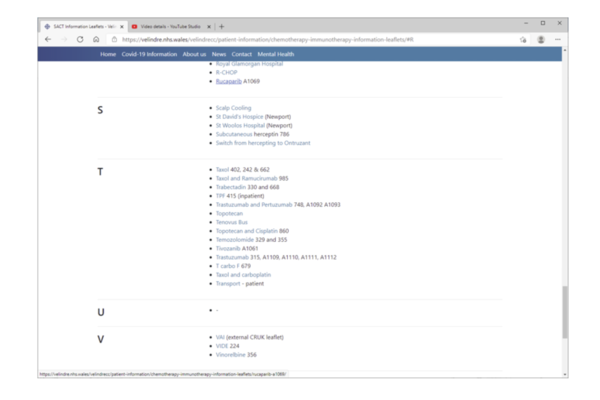 7. The files beginning with R are now at the very top. If you click on a title it will then open the leaflet. To print this leaflet, press the 'ctrl' + 'P' keys together on your keyboard.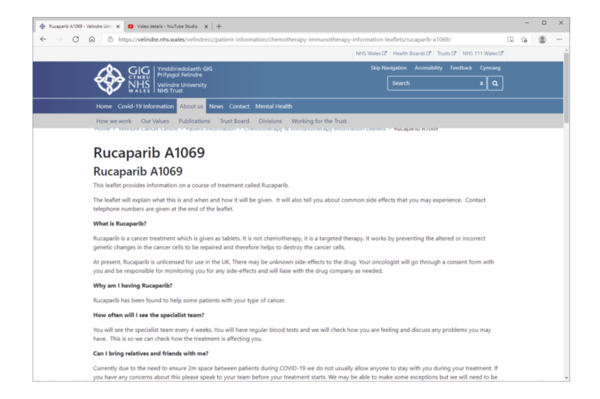 8. This will open a print window (like the one below). This window also offers additional features as indicated in steps 9 and 10.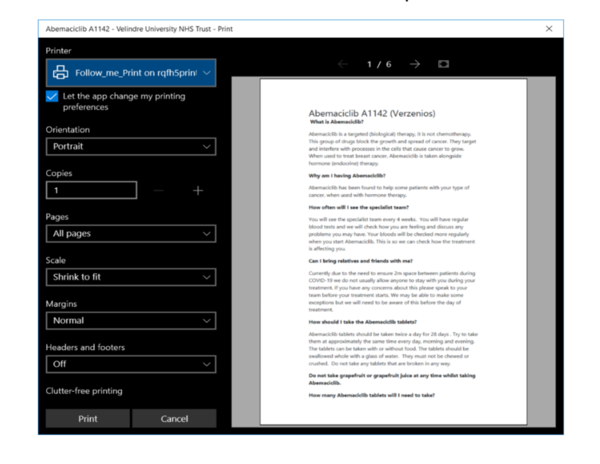 9. Option 1 is to include or exclude headers. If you turn this feature on, the leaflet will print out and include the leaflet title, Velindre Trust name and the page number. A footer will include the document web address and date.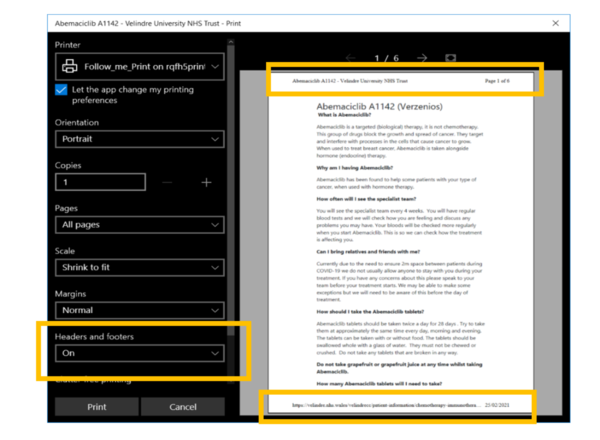 10. Option 2 can adjust the size of the print. If you have poor or limited vision, the maximum size you can print is 200% (please be aware however that this will increase the number of pages and ink/toner used).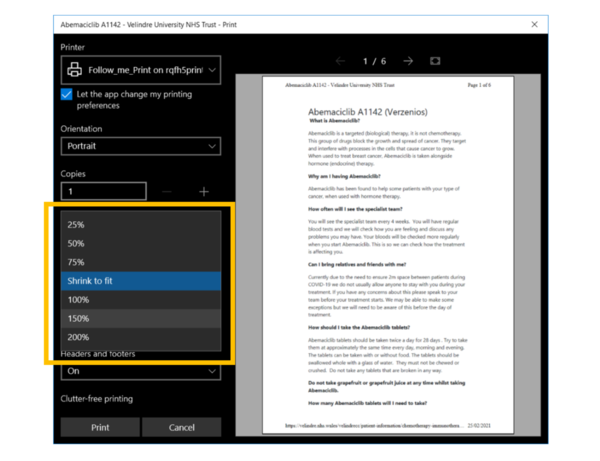 N.B Page titles/layout may differ from those depicted here. Some computer operating systems and printers may also present different options. If you are in any doubt, please consult your printers operating manual.