Vicky Morris Joins Velindre University NHS Trust Board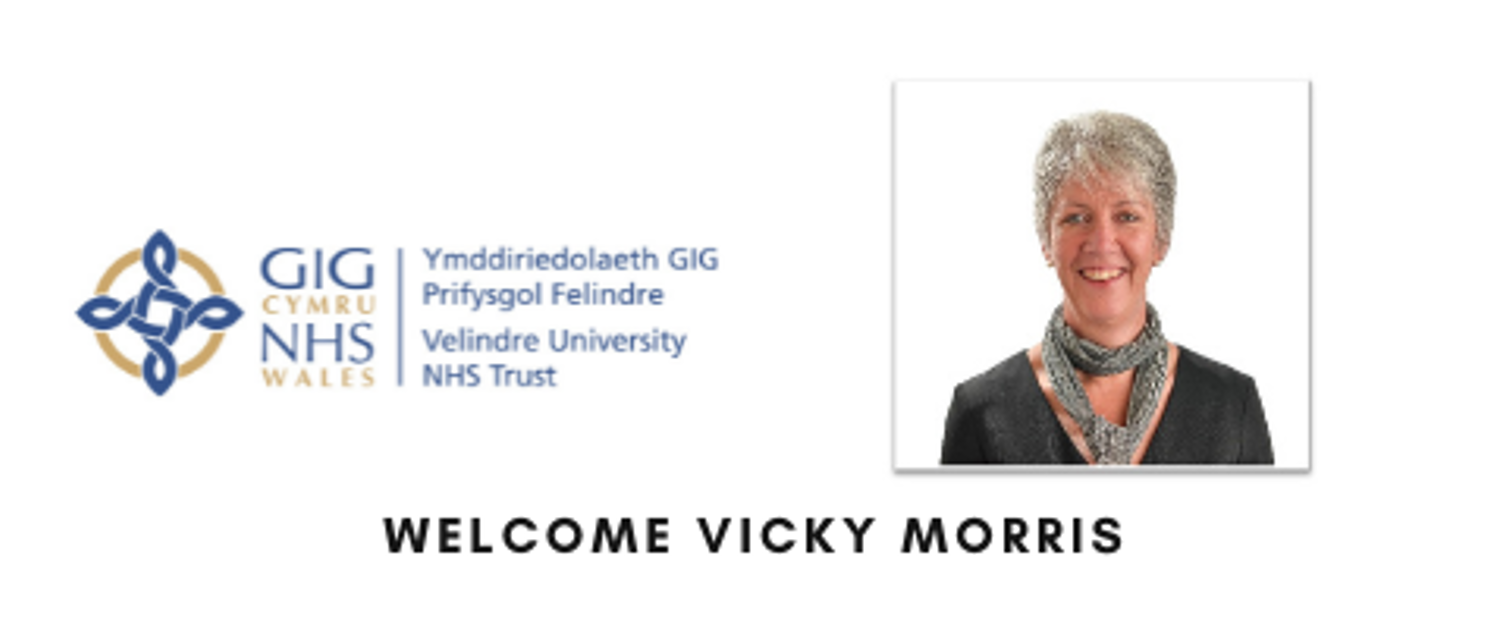 Vicky joins the Board at Velindre for a 3-year term, having enjoyed a 34-year career in the nursing profession, the last 18 of those spent in Executive Director of Nursing and Chief Nurse roles.
Velindre University NHS Trust Board Chair, Donna Mead, has welcomed the appointment of new Independent Board Member, Vicky Morris.
Commenting on Vicky's appointment, Donna Mead said: "I am delighted to welcome Vicky as an Independent Member of our Trust Board. Vicky has the experience and expertise to make a huge contribution to our quality agenda. .
"I look forward to working with Vicky and I'm excited by the positive impact her appointment will undoubtedly have on assuring that our services are safe and of the highest standards".
As an independent member of the board, Vicky's role will be to contribute her skills and expertise across a wide range of areas, including her knowledge of delivering improvements to patient care, an area of her career for which she was awarded the CNO Gold award by Ruth May (Chief Nursing Officer for England) in March 2021 upon her retirement.
Speaking on her appointment, Vicky Morris has said:
"I am delighted to join the Trust Board at Velindre University NHS Trust and look forward to getting to know the executive team and other Independent members in order to ensure the core business (which is to provide the highest level of care for both patients and donors) is the best it can be. As a registered nurse, I will always be committed to putting patient care at the heart of all our business and with my career experience of driving forward Quality Improvements and Governance systems, I look forward to providing support as well as challenge where required to ensure the Trust attracts the best staff and provides the best patient and donor experience."
The board exists to oversee the system of governance and control, including risk management. This means that the board make decisions on how things run and how to keep staff and patients safe. They do so by meeting in many different groups focused on separate areas of the trust's operations, known as 'committees.'
Vicky lives in mid-Wales with her husband, who is a farmer. They have two grown-up children together.