Three "blood brothers" celebrated for helping hundreds of patients in need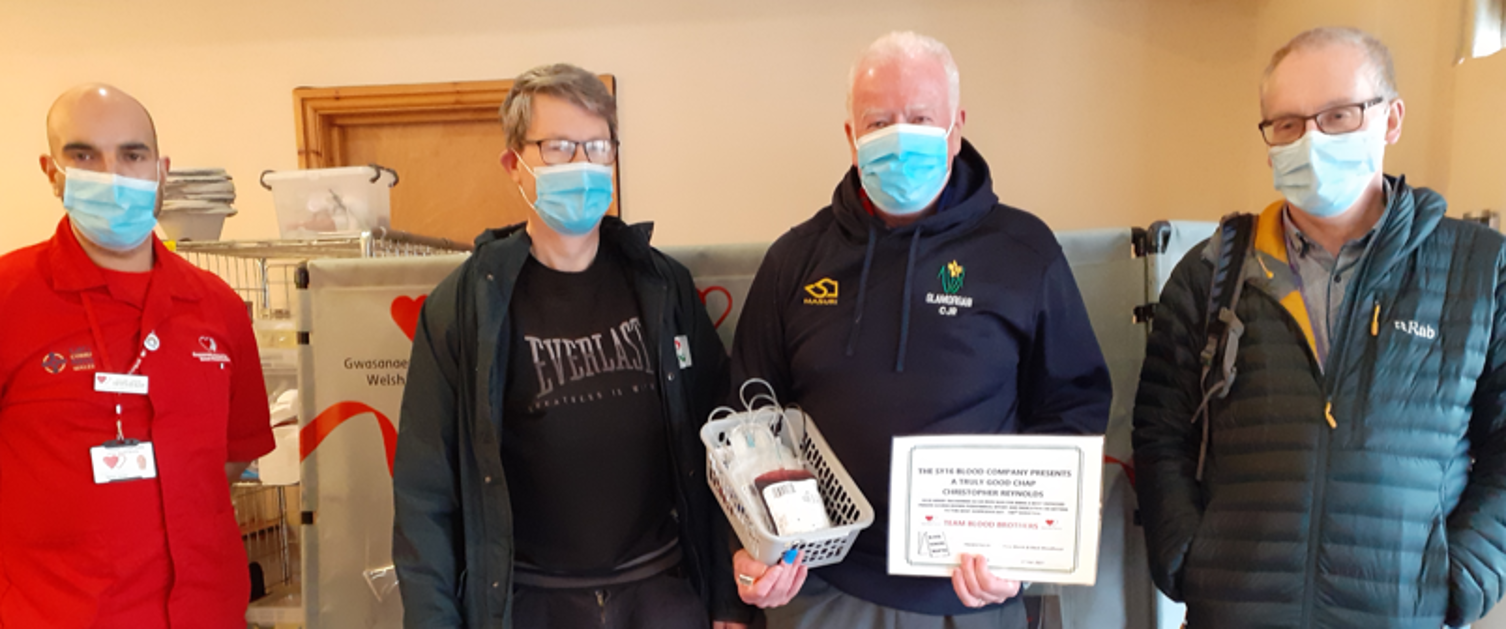 Nicknamed the "Powys blood brothers", Chris Reynolds, Mark Woodhouse and Dave Morris have committed decades to helping patients in need by donating blood with the Welsh Blood Service.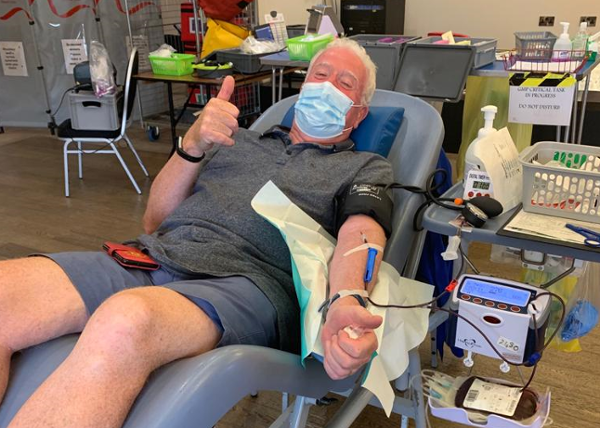 After making his 101st donation, a journey which has taken him almost 50 years, Chris said: "We all know how important it is to give blood and the difference our donations will have made to other people's lives.
"I've really enjoyed donating for many years now with Mark and Dave, it's a great way to spend some time with friends and I hope this will continue for many more years to come. My advice to people who are thinking of donating is simple – go.
"It makes you feel privileged and humbled to have been able to help someone when they need it most."
Every day around 350 blood donations are needed to support 20 hospitals across Wales. Donations are used to treat patients with a range of conditions, including mothers and babies during childbirth, cancer patients receiving chemotherapy as part of their treatment, and by patients during emergencies.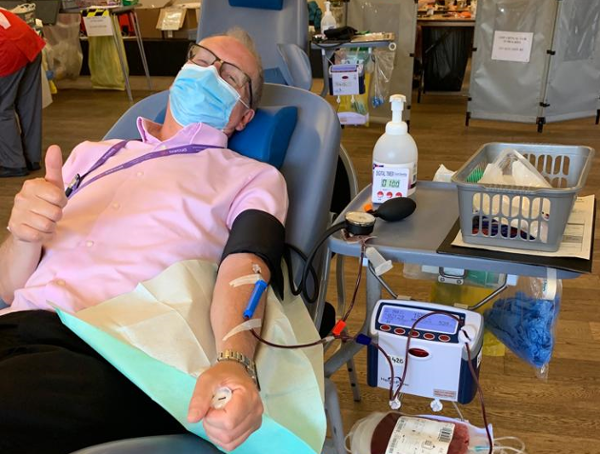 Dave made his 73rd donation on the day said: "The three of us are delighted to have reached this milestone and look forward to rolling up our sleeves for many more years to come as we have set ourselves a target of reaching 300 combined donations."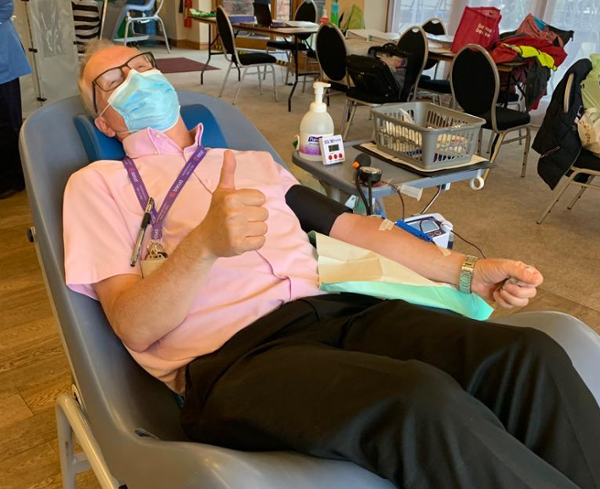 Mark, a donor for over 30 years, explained how the trio came together after making his 89th blood donation: "Chris and I worked together at Powys County Council and donated together regularly. Dave joined afterwards and during a conversation, he mentioned he was also a blood donor. We worked out between us we had made 180 combined donations so the three of us decided going forward we would all try and donate together."
Director of the Welsh Blood Service, Alan Prosser said: "Blood donation is a product that can't be produced, which means we rely on people like Chris, Mark and Dave to provide a lifesaving service to patients across Wales.
"Donating together is a great way to catch up with loved ones and offers a unique opportunity to give something back to your community and these gentlemen having made so many donations is remarkable. We are very grateful for every single one of their 263 combined donations. Together they have potentially saved hundreds of lives by selflessly donating blood.
"Whether you prefer to donate alone or with friends, consider joining our community of lifesavers by becoming a blood donor."
If you are aged 17 or over, book to give blood at: welshblood.org.uk or call 0800 252 266 today.