Statement from Velindre University NHS Trust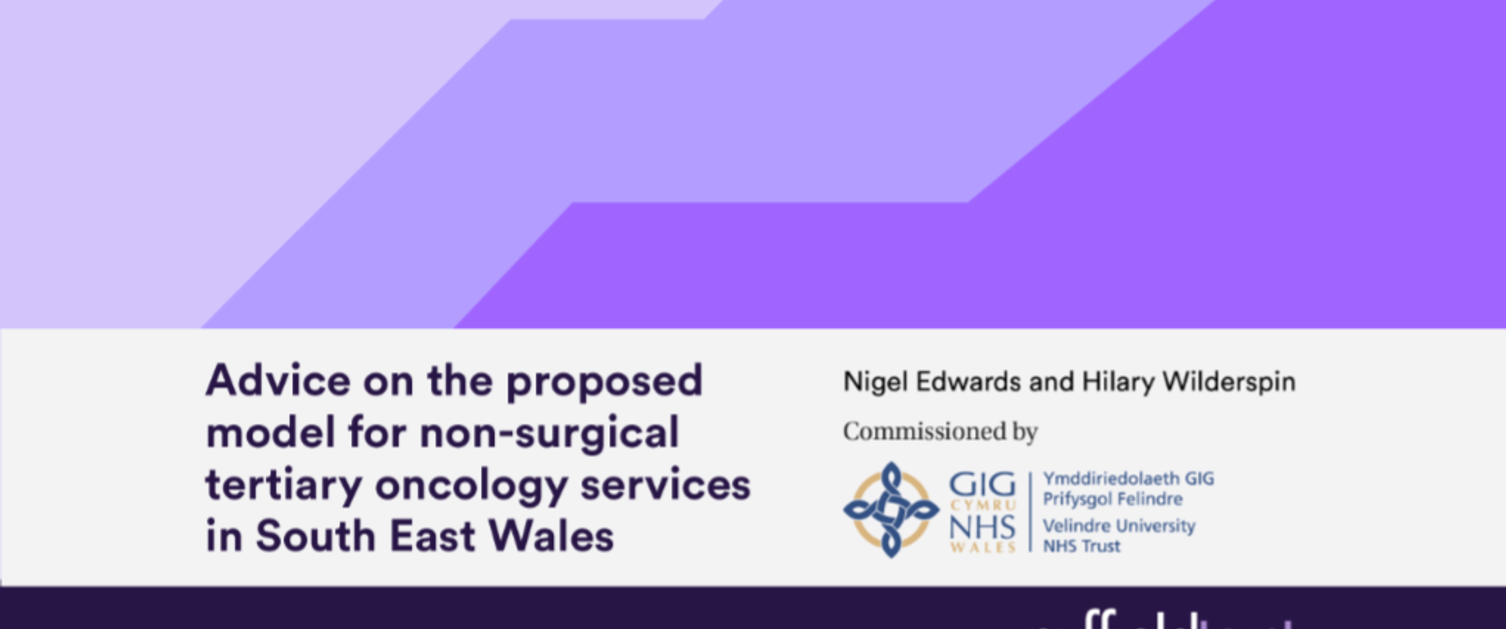 We are grateful to the Nuffield Trust for the advice and recommendations it has published today on the proposed clinical model that underpins non-surgical oncology in south east Wales. We welcome the report.
Under the strategic direction of its Chief Executive Officer, the Nuffield Trust has undertaken detailed analysis of the evidence informed by engagement with a cross section of staff and a range of stakeholders across the region. This has been considered by an expert panel with a wealth of expertise in health and oncology.
The Velindre University NHS Trust Board will consider the advice and recommendations over the coming weeks. In doing so, we will continue to work in close partnership with our staff, patients, Community Health Council and Health Board partners to ensure the continued delivery of excellent cancer services for the people of south east Wales.
The report is available here on the Nuffield Trust website.