RITA - Velindre's Virtual Assistant is launching!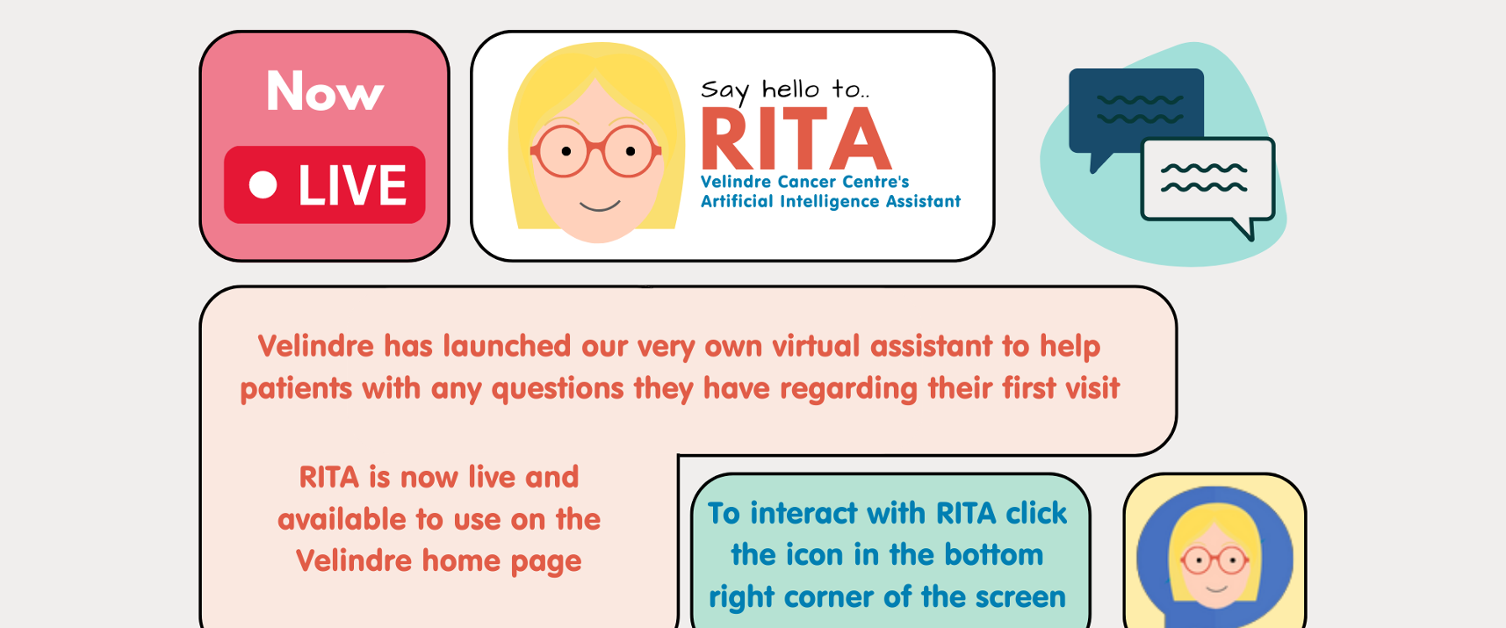 Velindre is launching our very own virtual assistant chatbot this week!
RITA will help patients and their families with questions they may have about their very first visit to the cancer centre. Covering over 190 topics such as outpatient's clinic appointments, useful contacts and resources, facilities, 360 video tours of clinical areas and directing to the different support services available to our service users.
RITA will be available on the VCC homepage and can be interacted with by clicking on an icon in the bottom right corner of the screen!