Happy International Nurses Day to All 
Today is International Nurses Day. This special day has been celebrated across the world since 1965. However, it wasn't until 1974 when the 12th May was chosen as the date to coincide with the anniversary of the birth of Florence Nightingale.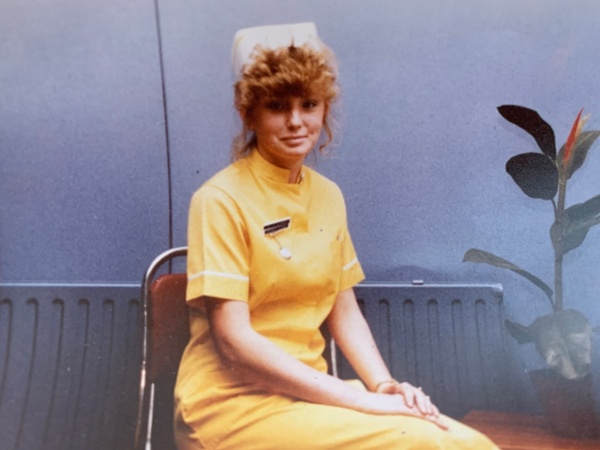 I am extremely proud and passionate to be a nurse. I started training as a nurse at 18 and it has been my passion and vocation ever since. I could never imagine being anything else. It is such a privileged role to be able to make a difference at the very best and worse times of people's lives. Care, compassion and empathy is at my core and I always strive to be able to care for people the way I would like my loved ones to care.
This is the approach I have taken throughout my career. As I have grown through my nurse leadership roles over the last 32 years, what has driven me is to be able to make a difference on a wider scale to impact positively on more patients' experiences. Being the Executive Director of Nursing, Allied Health Professionals & Health Scientists at Velindre University NHS Trust is a great privilege as I can influence not only nursing but other professional groups and represent these at Board level.
Although today is International Nurses' day, it is also important to recognise that caring for our patients and donors requires a big team effort with input from the entire multi-disciplinary clinical teams, administrative and clerical staff, managers, porters, facilities staff, cleaners and catering staff. In view of this, at Velindre University NHS Trust we want to take the opportunity today to say a big thank you to you all – thank you for everything you do each and every day, thank you for your efforts and hard work over the past year, and thank you for continuing to do your best to ensure that Velindre University NHS Trust provides the very best in cancer care and blood services to our patients and donors.
A small number of the Board and Senior Nursing Team will be splitting up and trying to get around to see as many of you as possible today within both Welsh Blood Service and Velindre Cancer Centre. This will include myself, Annie (my deputy), Steve Ham and Donna Mead as well as Welsh Blood Service and Velindre Cancer Centre Senior Nurses to say a personal thank you and to bring a small token of our thanks, a cupcake and pen will be given to each staff member – either via your department, or available in the canteen at Velindre Cancer Centre or reception area at Welsh Blood Service.
We will also be holding a small MS Teams celebration between 1400 and 1435 today and would be pleased if you can join us by clicking here. This will be recorded for those who cannot make it at this time.
I also want to take this opportunity on this very special day to think about those nurses and colleagues we have lost during this pandemic. In particular our very own Donna, my thoughts are very much with their families. This has been the most difficult 15 months.
Once again, from myself as the Executive Director of Nursing, AHPs and Health Scientists at Velindre, and the wider Executive Team, a heartfelt 'thank you' to our nursing teams, and to all of you who do so much for our patients and donors. We are so very grateful and proud of you all.
Thank you
Nicola