Cancer Rehabilitation Pathway Launches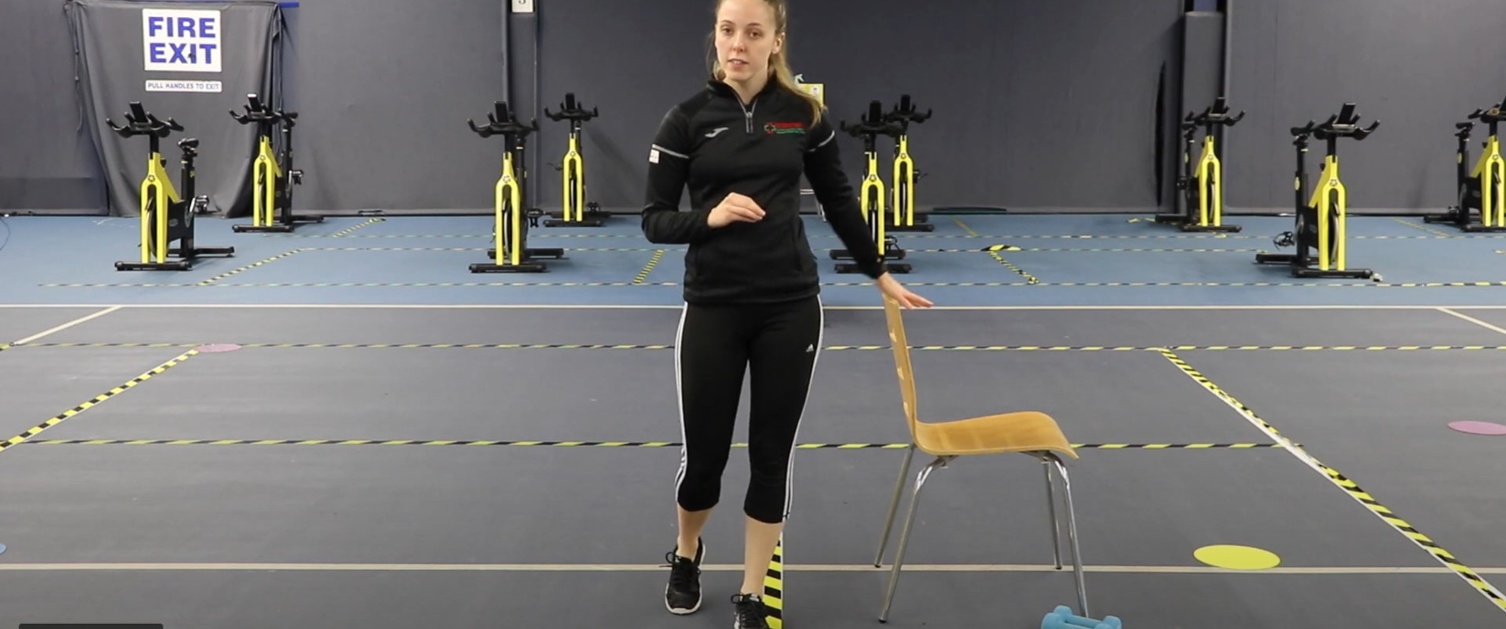 Velindre Cancer Centre, Newport Live and Newport National Exercise Referral Scheme (NERS) have worked together to launch WE CAN; a new cancer rehabilitation pathway. The pathway, which is being piloted will help people living with cancer with advice and support to aid their wellbeing. The pathway will provide access to online resources to support physical activity and help patients to be fitter and stronger to further support their recovery.
For the first six weeks of the WE CAN pathway, patients will be given support by Velindre's Specialist Physiotherapy team in areas such as physical activity, fatigue management, good nutrition, mindfulness via online resources. Additional support will then be delivered by Newport Live and Newport NERS who will provide virtual exercise videos that patients can do at home. In addition they will offer online consultations with fitness instructors to support their physical activity and enable people remain active beyond the course.
The pathway is a pilot for a larger programme and is aimed to enhance the physical activity provision for adults with a cancer diagnosis across south east Wales and to increase physical activity levels of individuals in a safe and supporting environment.
Macmillan Cancer Support estimates that the number of adults living with a cancer diagnosis is expected to increase from 2 million in 2010 to 4 million by 2030. There is a growing body of evidence which highlights the benefits of physical activity for adults living with and beyond cancer diagnosis.
Siobhan Pearce, Clinical Lead Physiotherapist at Velindre Cancer Centre said "There are many benefits to being physically active during and after a cancer treatments. Some of these benefits include helping to manage the side-effects of certain cancer treatments, along with enhanced general health and wellbeing. This project provides an opportunity to support patients to enhance their activity levels. We are excited to launch the WE CAN project and to be working in partnership with Newport Live and Newport NERS".
Velindre Cancer Centre provides specialist cancer services to over 1.5 million people in South East Wales and beyond. They are one of the largest cancer centres in the UK. Each year over 5,000 new referrals and around 50,000 new outpatient appointments are seen by them.
Bryony Gurmin, Health, Fitness and Wellbeing Manger at Newport live said "This is such a fantastic project to be able to be part of. The ability to participate in physical activity is so vital to people's physical and mental wellbeing, particularly in the current climate and our ability to support them digitally is a huge step forward. We look forward to working with the team from Velindre in supporting these patients and growing the programme in the future."
Newport Live is a charitable trust that provides sporting, leisure and cultural activities in Newport to support the health and wellbeing of people in the city and beyond and inspire them to become happier and healthier. They have coaching and participation programmes in many sports and also delivers Sports and Arts Development programmes on a city wide and regional basis.
Chris Pennington, Coordinator for Newport NERS said "We are excited to be able to work alongside this fantastic team; there have been some incredibly difficult challenges faced by people undergoing cancer treatments during the pandemic but we are hopeful that the programme can bring some positive outcomes for anyone participating."
The National Exercise Referral Scheme is a Public Health Wales (PHW) funded scheme which has been in development since 2007. The Scheme targets clients aged 16 and over who have, or are at risk of developing, a chronic disease.