The Velindre Mindfulness App has now officially launched!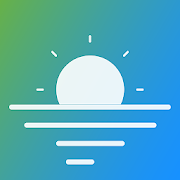 We are so excited to share this brand new free app with you, which has been created by the Psychology team here at Velindre Cancer Centre and funded with the support of Michele Pengelly via the Welsh Carers Fund.
The App is deliberately non-cancer specific so that anyone can use mindfulness as a tool to manage stress and anxiety.
In particular, the App is really useful to help support patients through their cancer experience. Listeners will be guided through mindfulness exercises to help improve mental health and wellbeing and can be used before, during or after hospital treatment. There is also a relaxation element to the App which has been provided courtesy of the Occupational Therapy team here at Velindre.
Macmillan Counsellor Julie Armytage and Tara Daisley-Devoy, Assistant Psychologist are at the forefront of this project. Julie told us "Cancer can impact on everyone and the App can help patients, family members, carers and staff alike to better manage difficult thoughts, feelings and emotions with the aim of reducing anxiety and improving overall wellbeing.
The app is designed to walk listeners through mindfulness practice, gain an understanding of how mindfulness works and give some insight into how it can be used to handle real life situations more effectively".
Velindre encourages everyone to use the Mindfulness App.
Download the app now:
Google Play: https://play.google.com/store/apps/details?id=com.velindrecc.mindfulness&hl=en_GB
App Store: https://itunes.apple.com/gb/app/velindre-mindfulness-app/id1450624693?mt=8
Source: Velindre Cancer Centre