Mark Osland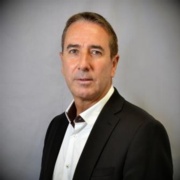 Executive Director of Finance
Mark began his career in the private sector as a trainee accountant with Bass plc. After qualifying as an Accountant in 1987, Mark moved briefly to Birmingham where he helped steer the company through a major UK reorganisation. Following 12 successful years with Bass, holding several financial management positions, Mark decided to move back to Cardiff and join the public sector and took up the position as a senior accountant within the Welsh Development Agency (WDA) in 1992.
After being appointed as Chief Accountant a few years later Mark gained valuable experience across a number of disciplines, including working on a number of successful major international inward investment projects being brought into Wales.
Following the dissolution of the WDA in 2006, Mark joined the Welsh Government as Director of Finance and Corporate Services for the Economic Development and Transport Department.
In 2012 Mark took up the post of Deputy Director of Finance within the Health and Social Care Department at the Welsh Government and subsequently joined Velindre where he has held the position of Director of Finance since 2016.