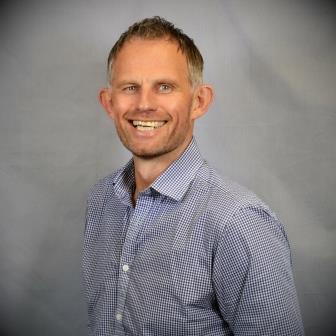 Carl James
Director of Strategic Transformation, Planning, and Digital
About Me
Director of Strategic Transformation, Planning, and Digital
Carl James is the Director of Strategic Transformation, Planning and Digital and has been part of Velindre NHS Trust since 2013.

He has worked across the public sector in local authorities, emergency services and the Welsh Government where he has been responsible for leading change to deliver better services for the people we serve. During his time at Velindre he has been responsible for strategic planning, service transformation, estates and major capital projects, performance management and sustainability. He is also the Programme Director for the Transforming Cancer Services in South East Wales which is seeking to deliver improved services and facilities for patients across South East Wales.

Carl has a degree in political geography, an MSC in Environmental Policy and Law, an MSC in Strategic Human Resource management and an MBA in Business Management. He was recently awarded a Change Maker Scholarship by Warwick University Business School where he is studying for an Executive Diploma in Digital Leadership. He has a passion for sport enjoying rugby, cricket, football, cycling and squash and supporting charitable causes. He has raised £25,000 for the Velindre Cancer Charity so far.